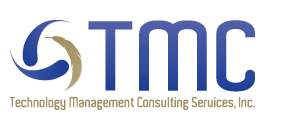 Services
In 1997 we understood that the changing missions for the DOE complex would benefit from the most successful experiences from the nuclear industry. We formed TMC to provide access to proven nuclear systems engineering experience and ideas that promote success in the transition to more regulation, more formality of operations and more emphasis on the transition to a culture of organization from the culture of research and development.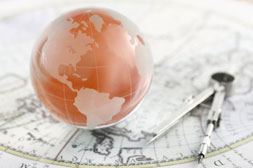 We understand how to efficiently manage engineering design of complex systems and related technology bases, including costs schedules and project controls. We offer expertise in nuclear systems engineering, risk and reliability analysis, safety engineering, logistics and security assessments, regulatory management, project management. Our professionals have demonstrated success in planning technology development for major acquisition programs involving extensive R&D, design and construction, including the selection, design and installation of radiation portal monitors at airports, seaports and border crossings in foreign countries.
Our engineers and technologists provide the right expertise at the right time to allow projects to succeed. Since 1997, TMC has successfully completed about a hundred tasks and projects for the national laboratory.
Services

Integration and Nuclear Systems Engineering

• Program and process integration

• Integration of design, regulatory, safety, construction and operations

• Preparation of integrated procedures and plans

• Design oversight for complex R&D systems

• System architecture and integration

• Requirements management and interface control

• Trade-off analysis and value engineering

• Process modeling, development and improvement

• Nuclear engineering and criticality analysis

• Radiation detector testing

Reliability/Availability

• Failure modes and effects analysis and RCM

• Integrated systems performance assessment

• Reliability simulations software development

Threat and Vulnerability Assessments

• Site vulnerability and engineering surveys

• Interdiction plans

• Vulnerability assessments

Regulatory Management

• Regulatory requirements management

• Standards and technical specifications development

• Licensing integration

• Regulatory reviews and regulator interfaces

• Readiness reviews

• Vertical slice inspections

• Event evaluation and analysis

Control Systems

• Design and procurement of controllers

Safety Engineering

• SARs and TSRs

• Hazard analyses

• Integrated safety assessments

• Safety implementation plans

Cost Engineering

• Project life-cycle estimating and analysis

• Independent cost assessment and reviews

• Cost software evaluation

• Parametric, deterministic, and probabilistic cost analysis

Project Management

• Management and engineering integration

• Control systems, metrics and procedures

• Critical decisions (CD) submittal packages

• Technology demonstration planning

• Acquisition logistics

Design Basis Reconstitution

• System walk-downs

• Design package preparation

• Preparation of drawing packages

• Reconstitution of design descriptions

• Procedure integration

• Design reviews

Quality Assurance

• Development of NQA-1 compliant QA plans

• Implementation of quality requirements

• Nonconformance and corrective action plans

• Configuration management / change control

• Commitment tracking